Eagle Crest Local Activities
However you like to spend your vacation time, there are plenty of local attractions near-by to suit your taste. While the list is virtually endless we've provided a small sampling of the more popular attactions and activities here.
Golfing
Fishing
White Water Rafting
Boating
Water Skiing
Rock Climbing
Shopping
Skiing / Snowboarding
Sightseeing
Hiking
Horseback Riding
Biking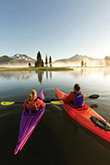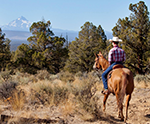 Eagle Crest Resort is located just 5 minutes from Redmond, and 15 minutes north of Bend. In addition to being a wonderful family oriented resort, great weather allows them to offer a wide variety of outdoor activities—Golf (three 18-hole courses) plus an 18-hole live putting course, horseback riding, miles of biking and walking trails, snow and water skiing, rock climbing, river rafting, fishing and many other athletic activities.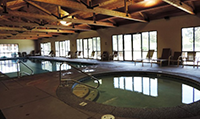 There are 6 swimming pools (1 indoor), 2 athletic facilities with weights, racquetball, tennis, and basketball.
Spa service is also available for those relaxing moments away from home.